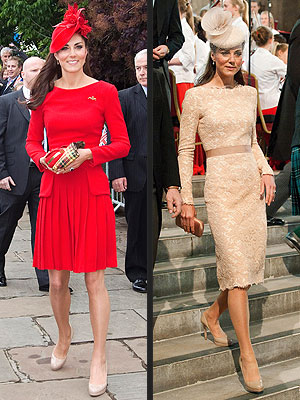 Elle a encore fait une fashion récidive!
On croyait que les mondaines et les aristocrates ne remettait pas deux fois une même tenue. Las! Ce n'est pas le cas de Catherine Middleton qui, forte d'un dressing bien remplie, à faire rêver beaucoup de fashionistas (pas toutes, ceci dit!), qui adore porter et reporter ses robes (ou celles de sa mère) ou ses escarpins nude L.K. Bennett.
It's a fashion family swap!
We obviously believed that aristocrats would never wear the same outfits twice. However, Catherine Middleton isn't the same with her closet that she is sharing with her mum and sister. She loves wearing the same dress (or clutch) or the same nude stilettos from L.K. Bennett.